Nutrition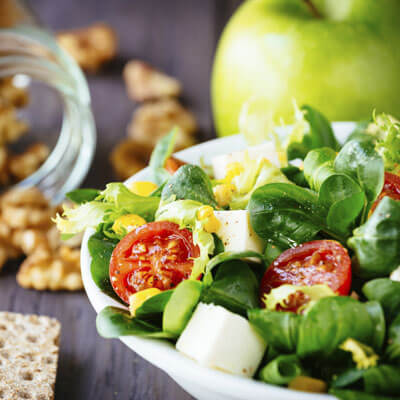 Nutrition is critical for good health-yet so many people lack the education to properly fuel their bodies. We want to change that, empowering patients to give themselves what they need to thrive.
What we put into our bodies has a direct relationship to our health and how our body functions. When we lack the proper nutrients, we may develop issues with keeping our bodies moving, our organs functioning and our brains operating. Using food as a natural medicine helps to restore balance and replenish deficiencies.
The Discovery Process
Nutrition and chiropractic go hand in hand. Without proper nutrition, chiropractic care can only do so much. While patients come to Dr Matt Lyon for relief from physical problems, sometimes we find the underlying cause is nutritional imbalance. A vitamin or mineral deficiency can cause weakness in our bodies and delay recovery from injury.
While we do not do nutritional counseling, Dr. Lyon does consider these 5 factors when putting your treatment plan together:
1. Is the patient self-sabotaging by eating things which are keeping the modalities from working?
Many people are unaware of what types of food can help certain body parts or processes. Without this information, it can be difficult to maintain good nutritional habits. A lot of foods today contain ingredients which are harmful to our bodies and contribute to poor health. Your immune system may exhibit reactions to certain foods.
2. Are there other things you need to eat to help the body heal?
Proper nutrition encourages musculoskeletal health which is important when recovering from an injury. Bad nutrition habits can cancel out all the good work you have done with chiropractic care. Some injuries can also be helped by adjustments to your diet.
3. Are you missing micronutrients (vitamins)?
Your treatment plan at [PN] may include supplements to improve the nutrition your body needs. Muscle repair can often be boosted by an increase in vitamins and minerals that your body is lacking. Changes in diet can also help to ease the effects of inflammation – a source of many problems in our bodies. Food is not only fuel for your body; it's a tool which can help find the root cause of your condition.
4. Are there herbs or plants that can help you be the best you can be and help your body heal?
Dr. Lyon has a Master's degree in Chinese Herbal Medicine and will be able to determine what, if any, will be beneficial in your treatment. Remember, your plan is tailored specifically to your body's needs. There's no 'one size fits all' approach with us.
5. Is there an app we can recommend to help with your nutrition?
In addition to providing guidance as to what nutrients can provide the best outcome from your treatment, Dr. Lyon may recommend apps he has found to be of help to his patients in adapting to their new nutritional standards.
Get Started Today
If you're curious about nutrition and wondering how following a new plan could help you, we'd love to connect. Contact us today to book your first visit!
CONTACT US »

Nutrition in Longmont CO | (720) 487-4477