Dear Friends,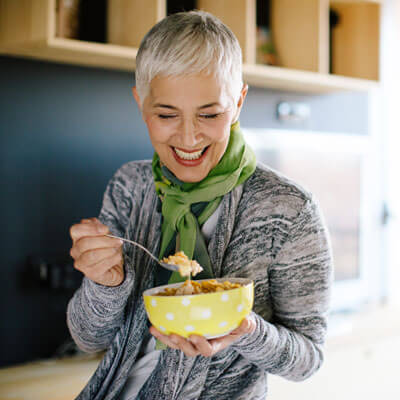 Today I will be continuing our nutrition discussion and letting you know how changing how and when you eat can have a large impact
If you are of my generation, we learned that "3 squares a day" is ideal. Breakfast, lunch, dinner.
As our society became more affluent and sedentary, we began snacking a lot more. Rather than being active human beings in dynamic, life-enhancing motion, we began to be grazers. At the time of writing this fully 50% of our population is obese, while a staggering 70% of our population is overweight. If you let that sink in, it's really heartbreaking. It need not be. If you or someone you love falls into that camp, be not dismayed and be gentle with yourself. There is always a way up and through and out.
This trend, however, is not only personally dangerous but it makes us more susceptible to challenges that come our way. Our immune systems are dramatically impaired in this situation and its so critical moving forward from 2020 that we stay steady and strong and build up from within. These trends also dramatically raise the rates of people struggling with very preventable problems such as diabetes, heart disease, kidney disease, depression, and anxiety.
The first gem is so simple, it's easy to miss.
We can thrive eating way less. Calories are by far not the only answer to the issue, but it is a foundational component of body mass. If we move more and consume less, our body will adapt in a healthy direction.
Making how you look your main goal is generally not useful or helpful. Because of the way our brains work, it's hard to really be successful at anything sustainably when our motivation is on an extrinsic, or external, value. If, however, you want to eat less so that you can feel better and maximize your ability to love, contribute, overcome, rise, and transcend then you are bound to be successful.
I hate counting calories, unless I am in the middle of a major training cycle. Programs like Jenny Craig and Weight Watchers are really cool, and can help people who thrive in that structure. Personally, I like to see what our ancestors did and learn from them.
Intermittent fasting has become very popular in the last few years, and for good reason. It works. I was trained, initially, that you should eat right away in the morning so you don't have a big spike in the stress hormone cortisol. Then I was trained to "eat often" to keep insulin and blood sugar levels balanced. While there is some truth in that, it's not needed at all.
Intermittent fasting is amazing and can make huge changes in your life. It's super simple. You simply eat during a set window of time each day. If you eat dinner at 6pm and do not eat again until 12 noon the following day that would be an 18 hour fast. That's amazing. You can structure that however you'd like but ideally 12-18 hour fasts at least a few days a week can make a profound impact in your life.
Here are some of the impacts of IF:
Weight loss
Gut healing
Hormone balance
Blood sugar healing
Improved cognitive function
Detoxification
Clear Skin
More energy over time
Improved muscle tone
Improved resistance to stress
A sense of accomplishment and achievement
Calmness
Vitality
Personally, I will do an 18 hour fast 4-5 times per week, unless I am on a heavy cycle with my weight training. When I am training hard and heavy, I will eat more. Then, my fasts allow my body shed unneeded weight and integrate new muscle and neural networks. If I know I am super busy with clients, my kids, and all manner of "life-stuff" I will shorten that fast down.
Next, we will talk about another tool that can help you during your fast and be a fuel source.
In love, passion, energy, and purpose,