Dear Friends,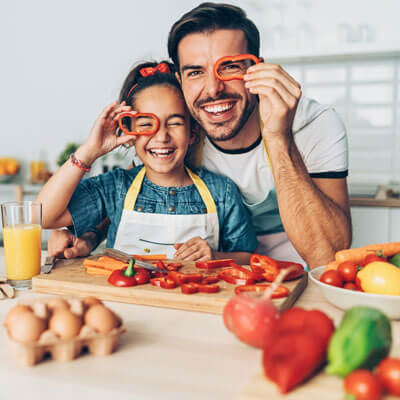 It is with great gratitude that I send this note. I pray you are all well and resilient in these times.
March is "Nutrition Month", and so I wanted to share some simple fundamentals with this blog series to help you move the needle in your body, mind, and spirit.
The longer I practice and the longer I live, it's clear to me that these are the day-to-day basics and fundamentals that shape our lives. It is the little actions and choices, done with heart, each day that makes all the difference.
Consistency with our own "fundamentals" is the cornerstone of a life well-lived. It is also the greatest contribution we can make to our own health.
With that in mind, let's dive into some simple and foundational nutrition gems for you to practice this month.
Keep in mind that a powerful, and attainable, standard is to grow and improve 1% per day. Each of us can do that, one day at a time. After 365 days, you would be 36.5% better at whatever you had endeavored to grow at. After two years you would not be 75% better – you would be 1400% better. After the third year you would be 53,405% better. That's amazing.
Just one step at a time, joyfully and lovingly. This is a precious life, let's really go all in. One thing great research has shown us is that to hardwire changes into our life, we must CELEBRATE with each growth step, even when its imperfect. Onward.
The first nutrition gem is less about WHAT we eat, and more about WHEN we eat.
In the next part, I will share how we can do more by eating less.

In love, passion, energy, and purpose,